Safety Day 2024
Event Details
March 9, 2024 @ 10:00 am

-

5:00 pm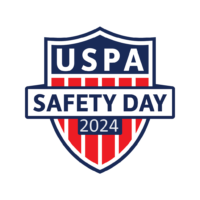 🛡️ USPA Safety Day at WNYSkydiving: Soar Safely into Spring! 🛩️
Join us on March 9, 2024, at Western New York Skydiving for a day dedicated to elevating your safety awareness and preparing for an exciting season of jumps!
🎓 Educational Sessions: Dive into seminars led by experienced instructors covering gear checks, emergency procedures, and essential safety practices. Newer jumpers will gain a wealth of new information that they may not have been exposed to during their licensing program. Experienced jumpers will gain a better understanding of the gear they are jumping, new disciplines they may be considering. This is a great time to get an idea of any best practices or other information you didn't realize you didn't know. Continual learning is paramount in skydiving, particularly when it comes to safety.
🍲 Potluck Luncheon: As always, we'll be doing this event potluck style! Bring your favorite dish to share, and let's feast together. Good food, good friends, and good times —what better way to build community spirit!
🪂Skydiving Of Course! Following our seminars, weather permitting we will set aside time for some afternoon jumps!! Be sure to come with your reserve in date, your USPA membership current, and your online waiver complete!
Prepare for a season of thrilling jumps with confidence and knowledge. Save the date, join us on March 9th, and let's kick off the spring skydiving season with a strong focus on safety!
#USPASafetyDay #WNYSkydiving