WNYSkydiving Skyvan Boogie 2020
Event Details
August 28, 2020

-

August 30, 2020
The Skyvan returns Friday August 28th – Sunday August 30th!
Space is limited, don't miss out. BOOK NOW!

Tandem Students & First Time Jumpers:

Are you ready for the most anticipated skydiving event in Western New York? The Skyvan Boogie will be returning August 28-30 this year! You'll be jumping from 14,000ft — over 2.5 miles above the ground! This is the closest this plane will get to Buffalo, Rochester, Syracuse and Niagara Falls this year!!!
This aircraft holds up to 22 jumpers making this the perfect event for large groups! Of course, if you're the daredevil of your group of friends you can jump without a group too! Bring the friends and family along to watch the show!
Don't forget this event sells out early EVERY YEAR!  Book Your Jump Here!
Would you like to learn more about the WNY Skydiving Boogie and the Long Tradition that Precedes It? What is a Skydiving Boogie?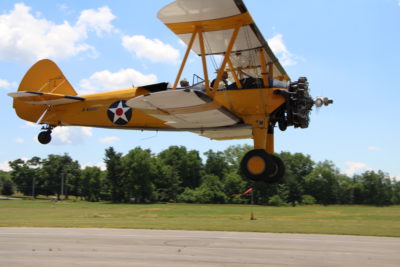 This year Windsor Aviation will also be providing biplane rides! A biplane is a fixed-wing aircraft with two main wings – with one stacked over the other. We are flying a 1942 PT-17 Stearman, featuring a powerful radial engine which provides incredible lift from the dual wings. This biplane was primarily a training aircraft in the military during WWII.
This open cockpit ride features spectacular views and can provides an experience like none other. For thrill seekers our pilot can take you through a series of exciting loops and rolls or you can choose to simply sit back, relax, and feel the wind rushing through your hair. Either way, you'll be able to enjoy the view from 1,500ft. This will be a flight like no other!
Click Here for More Information!
Click here to book your biplane ride during the 2020 Skyvan Boogie!
*****************************************************************************
Licensed Skydivers: Registration is LIVE!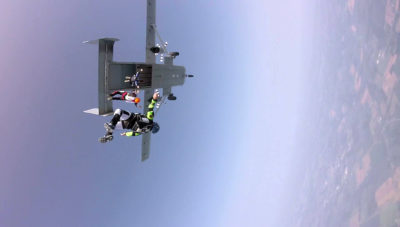 Regular Registration – $75
Early Bird Registration – $50 (coupon code: skyvan)
Registration includes:
2020 Skyvan Boogie t-shirt
Dinner & Drinks Friday & Saturday Night
Friday Night Circus Theme Costume Party, Games & Shenanigans
Bonfires & Camping all weekend! (camping available Thurs-Mon, for licensed jumpers only)
Load Organizing by the incredible Steph Libby from Mile High Skydiving Center!
Also returning this year: Biplane rides & jumps provided by Chris Caruana of Windsor Aviation! B-license required for biplane jumps. Skydivers can book your biplane jump when you register or by contacting manifest.
Saturday & Sunday morning breakfast will be available provided by Vintage Aircraft Group for a cost of $8/person from 7:30am-10:00am. Cash payments only.