Put Your Accuracy to the Test!
Event Details
August 6 @ 2:00 pm

-

6:00 pm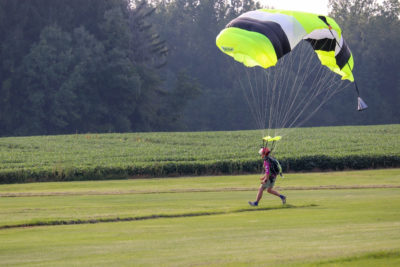 Alright, so how accurate are your landings really? Time to put your skills to the test with a little healthy competition! Here's how it's going to work!
2 divisions (one in each landing area), 3 rounds total, most points (per landing area) wins!
Cost to participate will be $20, winner takes all (per division)!
North Side Landing Area – A & B license holders with sub 200 jumps will compete here! The target here will be set up within a pro rating box!
South Side Landing Area – C & D license holders/jumpers with more than 200 jumps will compete here. (If you don't usually land on the south side of the runway and want to compete in the northern landing area, let us know as some allowances may be made.)
**DZ will make final determinations on which area you'll compete in.**
End the day with a swoop & chug, bonfire, and potluck dinner!