Formation Skydiving Organzier Weekend – 4way Basic Belly
Event Details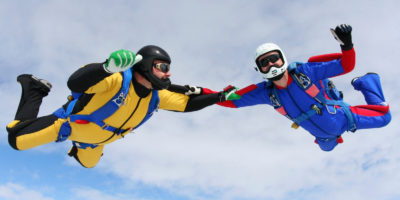 We're kicking off the 2022 Skydiving Season at WNY with a basic 4 way FS skills weekend!
We've got 4 awesome group organizers for this weekend, Rachel Aho, Tim Young, Chris Fuller, and Rebecca Smith!
Registration Opening Soon!
What to Expect:
Tim will be running the show for this event! He'll be assigning the groups that will be jumping together and helping to teach some of the basics of Formation Skydiving. He will also be helping groups with briefing, dirt diving and debriefing throughout the day. Each group will be made up of jumpers of a variety of skill levels. Ideally, in addition to the organizer, we'll have 1 newer jumper and 2 mid-higher experience jumpers in each group but this will of course depend on who we have registered. :)
Event Details:
Cost to participate is $30 + Jumps.
4 jumps total, three 4-ways and one 8-way.
Rain date for the event will be Sunday May 22nd.
If the event is cancelled due to weather or lack of interest, registration cost will transferred to jump credit.
It doesn't matter if you've got 26 jumps or 2600 jumps, all are welcome to participate!